Welcome to stoneshine
The natural stone restoration and protection experts.
Since 1989 we've been servicing NYC, NJ and CT, delivering outstanding results with making your floors and surfaces shine and reflect positively on you.
Our services include stone restoration finish -- or creating an entirely new one -- on your floors, countertops and other surfaces. We can resolve a host of problems as well, from flattening uneven floors to stain removal. And we are one of only a very small number of companies that is certified in the latest state-of-the art surface / etch protection treatments for marble, onyx and other acid sensitive stone.
We specialize in...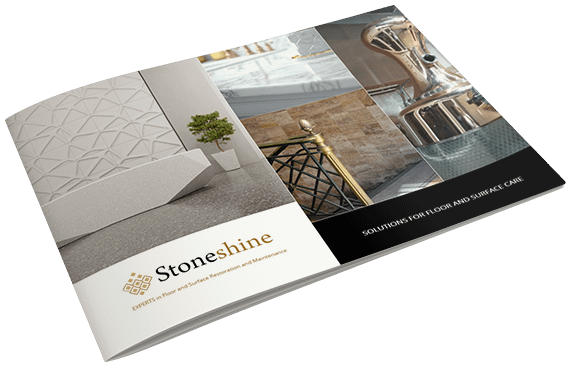 SPECIALTY HI-TECH SOLUTIONS
WE DELIVER SOLUTIONS THAT PROVIDE PROTECTION FROM STAINS, ETCHING, AND EVEN CHEMICAL DAMAGE, MINIMIZE MAINTENANCE COSTS, INCREASE SLIP RESISTANCE, AND MORE.
Do you have elegant marble tops that must be protected from acid etching? Are your commercial floors in need of solutions to maximize the look and life while minimizing maintenance costs? Are slip and fall accidents a concern? Are your floors subjected to chemical spills?
There are many issues that you may be concerned about that we offer expert hi-tech solutions for. Let's talk. Reach out to us to discuss your needs or to schedule a consultation to explore options that will meet the unique demands you are facing.
LEARN MORE...
How can we help you today?